Updated 3/20/2018

All rights reserved.  Copyright 2002-2018 by Annette Gilliam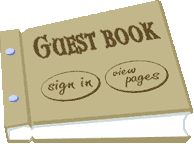 I really appreciate your interest in my web site.  Please sign my guestbook and review the other entries, if you wish. Let me know what you think of my site or my dogs, or anything else of interest. 

If, however, you want a prompt response from me, please email me at:

Hope to see you at a show or trial someday with your dogs!





Blossom Valley Parson Russell Terriers

GUESTBOOK